The Northwest Colorado Council of Governments (NWCCOG), in conjunction with Counties across Northwestern Colorado, announce the completion of Critical Infrastructure along I-70 and in each of our 14 participating communities bringing accessible, affordable, reliable broadband to rural communities across NW Colorado. Project THOR is a middle-mile network establishing carrier-class connectivity between 14 communities across Northwest Colorado and the NWCCOG Point of Presence in Denver.
The collaborative group of host local governments acting through NWCCOG as network owner have hired Mammoth Networks to serve as network operator. Project THOR will connect over 400 miles of existing public and commercial fiber to provide service to our underserved communities which in turn will enable local hosts the ability to serve local educational and healthcare institutions, public safety and internet service providers (ISPs) with reliable, resilient, cost competitive services. This is especially important as COVID-19 increases the broadband needs of hospitals, healthcare providers, schools, local governments, public safety and businesses.
The network is designed as a series of geographically diverse fiber loops using world class network equipment from Ciena providing unique advantages for mountain communities. Project THOR is able to automatically re-route traffic when a single fiber cut or other service outages occur, preventing the hours-long service interruptions which have become commonplace. Project THOR is the result of years of cooperative planning among local governments, a health district, a Non-Profit, and two Regional Electric Co-ops in conjunction with the Colorado state agencies enables local communities to provide a hub of affordable internet to meet local deployment needs. Local funding for the cooperative venture has been generously matched by two grants through Colorado Department of Local Affairs (DOLA) of $1,000,000 for network infrastructure and $270,000 to fund the first three years of fiber leased from CDOT. Our local Meet Me Centers (where connections come together in a local community) , Project THOR empowers the local community by bringing affordable, reliable middle mile access that will connect community organizations and be attractive to private entities to deliver competitive broadband services to community residents and businesses.
Key Facts About Project THOR
Over 400 miles of existing publicly and privately owned fiber along with newly constructed fiber to link communities to existing fiber infrastructure.
All Project THOR infrastructure is open access meaning that NWCCOG makes the network available to all providers.
DOLA provided $1.25 million dollars in funding fully matched by local contributions Project THOR allows open access transport for providers and ISPs to increase competition, availability, and lower broadband service prices in our rural communities.
Project THOR is unique in NWCCOG arranging for existing broadband providers to deliver internet bandwidth to Meet Me Centers at a regional discounted rate because usage is aggregated across all Project THOR participating communities.
Funding – State public partnerships include:Colorado Department of Local Affairs (DOLA), Governor's Office of Information Technology Broadband Program Office, CDOT Intelligent Transportation Systems (ITS) & Network Services.
"Mammoth is working closely with project partners to create a robust and flexible network architecture that brings open, secure, and redundant broadband at a lower cost to NWCCOG members. A lack of reliable broadband limits economic development. We hope that this brings new applications and services to Colorado. - Evan Biagi, Vice President of Business Development, Mammoth Networks"
Evan Biagi, Vice President of Business Development, Mammoth Networks
"Whenever there's a fiber cut, it impacts not only consumers in our towns, but cellphone carriers, public safety centers, schools, hospitals and other critical services. By leveraging the fantastic technical and engineering support, we can offer carrier-grade services, have a real-time view into our network as well as the ability to reroute traffic in the event of an outage. -Nate Walowitz, Regional Broadband Director, NWCCOG "
Nate Walowitz, Regional Broadband Director, NWCCOG
"With current events increasing our demand for critical communications and remote working, Project THOR is reliably delivering the robust broadband services required by the Aspen community including city, county, school district and emergency operations. -Dr. Paul Schultz, City of Aspen IT Director "
Dr. Paul Schultz, City of Aspen IT Director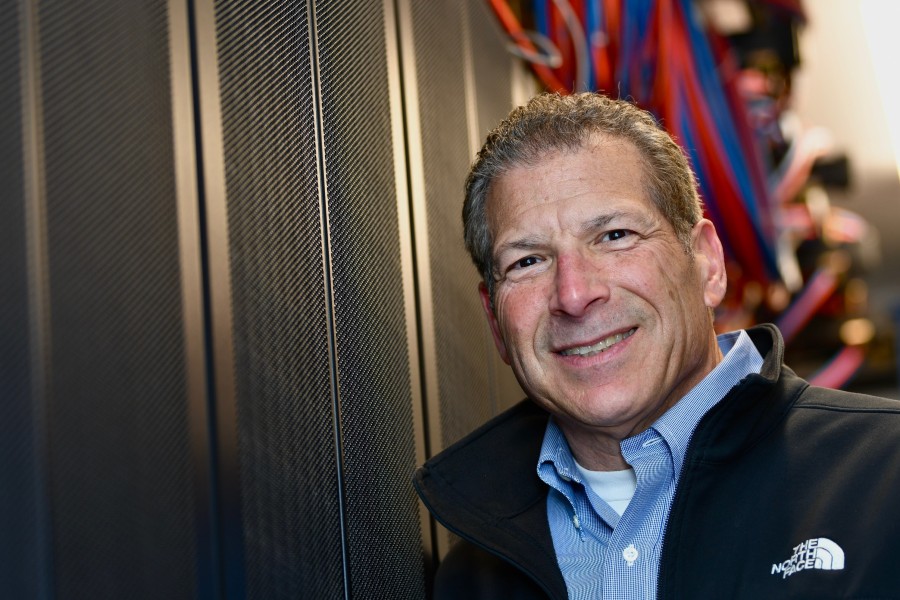 Originally from the east coast and more recently from Evergreen, Nate Walowitz has over 20 years of experience designing, and developing communication solutions for government and public safety enterprise clients. He's guided the selection and implementation of new approaches for cost effectively delivering and supporting broadband and wireless communicator services for numerous entities throughout his...
Read full bio