NWCCOG's Energy Program provides quality energy efficiency services in a safe and cost-effective manner to income qualified households across a 13 county territory of Northwest Colorado.
The Energy Program administers 3 programs designed to lower energy costs for income qualifying Coloradoan's:  the Weatherization Assistance Program (WAP), Colorado's Affordable Residential Energy Program (CARE) and the Crisis Intervention Program (CIP).  Households which qualify for a program from an energy-improvement and income standpoint following a home energy audit will be scheduled for installation, the cost of which is entirely covered through the program.  The program specializes in retrofitting energy efficient systems into the most challenging existing structures.
Services include an energy-efficiency and safety audit followed by installation of  insulation, caulking, weather-stripping, installation of storm windows, and in certain cases new energy-efficient furnaces and refrigerators.  The Energy program also leverages these skills for special projects, for instance retrofit of multi-family and affordable housing projects upon request.
Impact Metrics
Weatherization not only helps households, it also helps revitalize communities by spurring economic growth and reducing environmental impact.
average savings per household
of savings
per dollar spent
per dollar saved in Non-Energy Benefits*
total health and household related benefits per unit
*Non-energy benefits include benefits such as fewer days missed of work or school.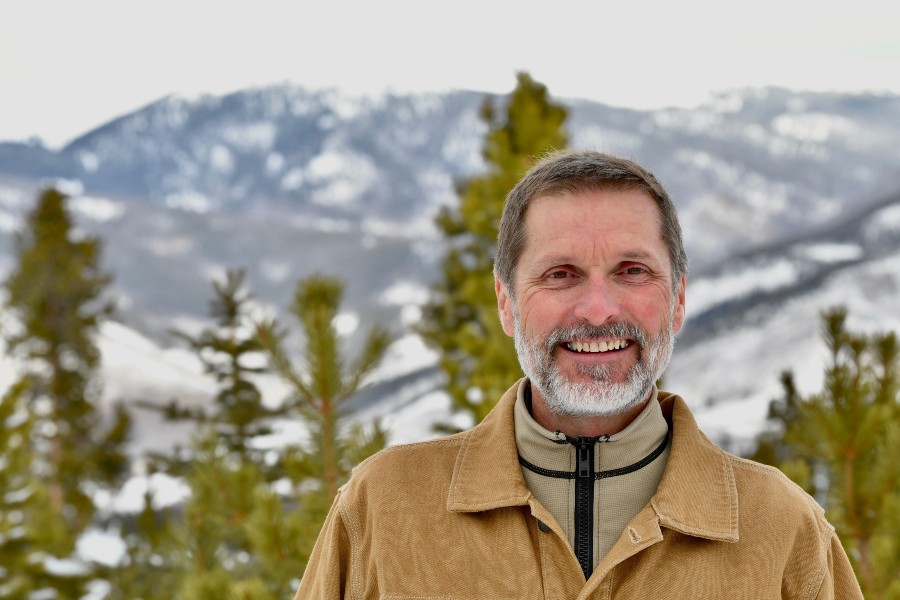 In twenty years working just about every role up to his current one as Program Director, Doug has shaped the Energy department into an innovative, mission-based program. Raised in Pennsylvania, where he achieved an Associate Degree in Architectural Technology, Jones then worked for five years with a Master Homebuilder during which time "the two of...
Read full bio
Five Mobile Homes in Eagle County converted to all electric
The Colorado Energy Office (CEO) today announced the renovation of five mobile homes in Eagle County through its Weatherization Assistance Program (WAP) resulting in successful transitions from propane to fully electric heating and cooking. The projects were a joint effort between CEO, Northwest Colorado Council of Governments, Eagle County, Walking Mountains Science Center and Holy Cross Energy.
Partnering In Dotsero Mobile Home Park for Family of Eight
"For the past five years, Susana Martinez Oliva has dreaded the onset of winter..." so begins the story in The Colorado Trust which highlights how NWCCOG's Energy Program served Martinez by improving the structure's energy efficiency.
Success Story
Summit Advocates- Saving 20% Per Month
Featured
The Summit Daily highlights NWCCOG Energy going above and beyond for Summit Victims of Assault to save them operating costs on their shelter so they can invest more in their mission.  It is typical of the Energy Program staff to seek out additional resources and funding partners when they can to add valuable work to a project.
Success Story
Dumont
Featured
Job loss following a cancer diagnosis can compound the hardships faced by members of our communities, as it did for this senior couple in Dumont. Their manufactured home was a high energy user with an old furnace—only 63% efficient—delivering more heated air to the outside rather than inside. A sewer leak and an incorrectly vented…
WAP was established by the federal government in the late 1970's in response to the 1973 oil embargo, which increased the energy burden on low-income households and underscored the need for energy independence.
The cost of heating inequitably affects those who can least afford it.  The average low-income household spends 17% of its income on residential energy as opposed to 4% for the average American family (often living in a newer home with more recent energy efficiencies built-in).
NWCCOG has weatherized over 3000 homes since becoming a local administering agency under the WAP. Weatherization has helped preserve affordable housing units in the region while making homes safer and more energy efficient. Each dollar invested through the program results in $1.72 is saved on utility bills.
The CARE Program was established by Energy Outreach Colorado (EOC) and provides upgrades to homes.  It is funded by contributions from Electric and gas utilities as well as private donations.  NWCCOG has been a CARE program provider since 2016 and has serviced over 250 homes.  CARE Program income qualifiers are based on Area Median Income and can provide service to those who may not qualify for Weatherization Assistance.
CIP provides emergency services for approved LEAP clients.  If you are without heat, we can help you. Through CIP we coordinate emergency repair and/or replacement of your heating system. While we don't provide routine maintenance, we will help to get your heat back on when it goes out.
"Excellent workmanship and attention to detail. Staff was kind, considerate and professional."
unknown
"We can feel the difference in temperature upstairs, it's much warmer as well as at each door.  The new refrigerator is helping so much with food not freezing as well as cutting the electric bill.  We truly appreciate all you have done for our family.  Thank you!"
Family of 5 with two children younger than 5 in Eagle County
"The first week after the weatherization work was done I could immediately feel the warmth in the house.  My new furnace works wonderfully.  Every aspect of this weatherization has been very positive and rewarding."
Single mother in Park County
"All of the gentlemen who have worked on my home have been so kind.  I appreciate your hard work, what a wonderful program!"
Chaffee County Resident
"Thank you, thank you, thank you all for the excellent work the crew did on my home in Craig. The house is much more comfortable, the heater is quiet and efficient and the house is holding heat much better now.  It makes me really happy to feel safer and to be saving, not wasting energy.  The quality of workmanship was outstanding."
Moffat County Resident (lives alone)
"Thank you all for such great work, attention to detail, cleanliness and respect for our personal property. We are so happy to have a more energy efficient home!"
Chaffee County Resident on Disability