The year 2021 marks eight years since NWCCOG began a deep dive into providing technical assistance to assist local communities address poor or non-existent broadband service across Region 12 in Northwest Colorado. During that time the position which is funded 50% by DOLA and 50% by NWCCOG Member Dues has expanded it's reach to being one of two such positions that provides assistance and shares our growing body of knowledge about broadband with half of the state on behalf of DOLA. A few of our member communities were already in the public broadband business in one form or another, specifically Glenwood Springs, Vail and Steamboat Springs and a number of others were in early stages of planning or discussing local challenges related to their internet service.
To get the program underway, NWCCOG began with a Regional Strategic Broadband Plan which was published in 2013. That effort led to employing a Regional Broadband Director, Nate Walowitz. The position comes at advising and assistance from a local government perspective and includes the wisdom gained through working closely with industry, various state agencies and other partners. We have assisted with many local, more tactical broadband plans since that time while many more communities have invested resources in one form or another, time, staff, money to improve services. We've learned that the beauty of a regional program is that technical assistance, support for project visioning, scoping, engineering, scoping, execution, integration and coordination of each local solution informs and builds upon the next. The position at NWCCOG in that manner is a living shared wisdom about a very technical, and usually not very transparent industry. This has also led to alignment across jurisdictions that would not otherwise be shared. In short, the NWCCOG broadband program learns from the members and on behalf of the members.
The broadband success stories on this website and in documents such as our NWCCOG Regional Broadband Program 5-year Report available for download from the website reflect customized support to a variety of local solutions.
We thank our members for the vision and the follow through that has made this program a success, encouraged NWCCOG to embark upon Project THOR, a regional middle mile network which is highlighted on it's own program page, and to be a program that is being talked about, see our news link.
Please watch the two minute video above for a few words from the Director on Broadband
Most jurisdictions we serve have come to realize that even if they have some service from a legacy carrier, that service is often the only game in town, not affordable, not resilient (redundant for fiber cuts) and usually not terribly responsive. In getting involved in broadband, many of our jurisdictions have established a different relationship with those carriers, created partnerships, and often been able to invest enough to attract competition and create a discussion that wasn't happening before.
Most jurisdictions that NWCCOG serves have come to realize that without engagement by the local government, modern internet to educate children, have access to basic services, work remotely, create economic development, do basic business, and retain talent and a tax base as well as allow citizens to engage in a dynamic media culture is not just going to happen with market forces in our remote, rural areas or the marketplace would have already addressed these challenges. Across our region, and we are finding across that across the state, broadband has market dynamics that require a different approach, to reduce costs, requires redundancy, and requires leveraging many local partners.
DOLA/NWCCOG Statewide TA Partnership
NWCCOG and Region 10 have partnered with Colorado Department of Local Affairs (DOLA) to extend broadband technical assistance to local jurisdictions across the entire state. Such assistance may include, local technology planning, initial opportunity scoping meetings with local champions, local broadband planning, public-private partnerships, seeking competitive broadband access, finding regional partnerships.
In addition to its' regular grant funding cycle, DOLA's local government program makes available $5.5M dollars per year through 2022 of dedicated broadband funding for local governments. This funding can be used for broadband planning, publicly owned broadband infrastructure, broadband and public-private partnership broadband service deployment. To inquire about local technical assistance, contact your DOLA Regional Manager, Greg Winkler at DOLA greg.winkler@state.co.us or Nate Walowitz, NWCCOG's Broadband Director atnwalowitz@nwccog.org. For more information go to this page at cdola.colorado.gov.
Broadband Program Overview for DOLA 2022 Presentation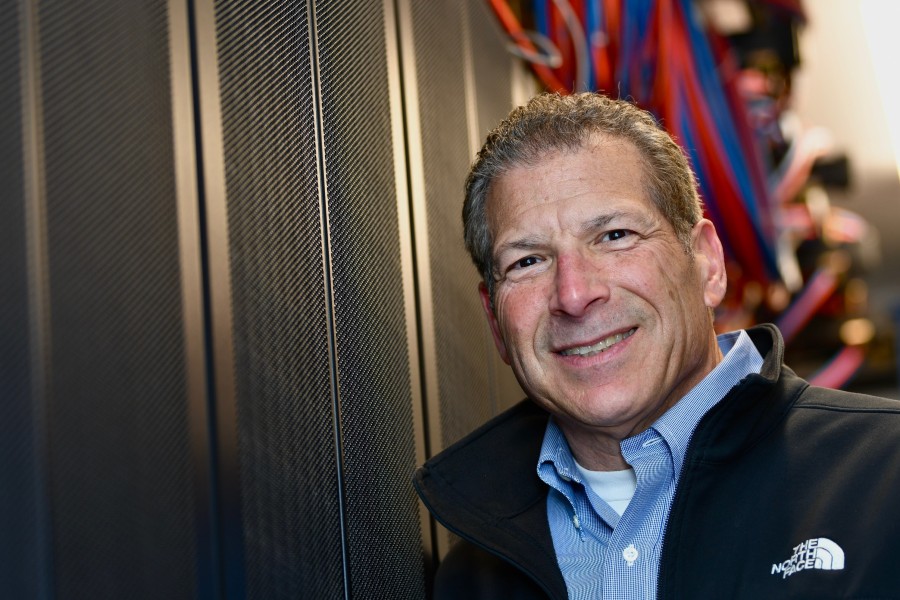 Originally from the east coast and more recently from Evergreen, Nate Walowitz has over 20 years of experience designing, and developing communication solutions for government and public safety enterprise clients. He's guided the selection and implementation of new approaches for cost effectively delivering and supporting broadband and wireless communicator services for numerous entities throughout his...
Read full bio