WHAT'S NEW: 
Proposed Henderson Mill Water Treatment Plan. Fact sheet available here. QQ had a presentation on the proposed Henderson Mill WTP on Thurs. Oct. 22nd.
The new Water Savings Resource Guide and Model Provisions for the Colorado Headwaters is now available! Check it out at www.nwccog.org/water-savings-guidance!  (May 4, 2020)
New to QQ? We have a QQ Member Resource page chock-full of water news, conferences, watershed groups, and other great resources for QQ members.
UPCOMING:
Next QQ meeting: March 11, 2021. 10 AM – 12 PM via zoom.
---
Mountain communities in Colorado are some of the most desirable places to live and visit. Outdoor activities abound. Peaceful mountain and river settings are everywhere you look. The air is crisp and the water is clear. These mountain towns weren't always so idyllic. In the early 1970's, when these mountain towns began experiencing new growth from ski resorts and an influx of young people, environmental problems abounded, especially from transmountain diversion projects or TMDs. TMDs siphon water from the western side of the Continental Divide, near now-famous mountain towns like Vail, Aspen, and Winter Park, and take the water underneath the mountains to serve as drinking water for the metropolitan Front Range of Colorado. Rivers lost as much as 60% of their native flows, fish populations struggled, and there were plans for new transmountain diversion to pull even more water from the rivers.
The Water Quality/ Quantity Committee (QQ) was formed to respond to these environmental pressures, which were threatening the recreation and tourism economy just burgeoning in the region.  Local governments from the communities most affected by TMDs, and most reliant on water resources as their economic backbone, banded together to assist one another in protecting and enhancing their environment. Today, the health of the rivers in the QQ region has never been better, and the region's recreation and tourism economy has continued to blossom. QQ's work helps to ensure that river and streams continue coursing through the mountain communities as the lifeblood of the region, the headwaters of the Colorado, Yampa, Gunnison, and South Platte rivers.
Follow this link
to learn more about QQ's accomplishments over the years.
Mission & Policies
The Water Quality/ Quantity Committee (QQ) comprises municipalities, counties, water and sanitation districts, and conservancy districts in the headwaters region of Colorado located in Grand, Summit, Eagle, Pitkin, Park and Gunnison counties. The Colorado River Water Conservation District is also a QQ member. The Board is made up of elected and appointed officials from member jurisdictions. QQ's purpose is to facilitate and augment the efforts of member jurisdictions to protect and enhance the region's water quality while encouraging its responsible use for the good of Colorado citizens and the environment. QQ's contract team provides members with legislative monitoring, water quality information, litigation and rulemaking support, trans-mountain diversion oversight, and related technical assistance to further intergovernmental cooperation, and increase political clout with state and federal agencies. QQ's policies frame its work. The below links take you to more information about QQ's work in the following areas:
QQ's officially-adopted policy document is available here.
Leadership & members
 Membership:
QQ members include counties, municipalities, and special districts within the headwaters of the Colorado, Yampa, Gunnison and South Platte River Basin, and any other entities as approved by the membership. QQ members may also encourages non-voting associate members to participate. To date, the Colorado River Water Conservation District and Upper Gunnison River Water Conservancy District have joined as associate members. QQ members typically meet three times a year for board meetings. Elected officials and staff from QQ members attend the meeting. QQ encourages decision-making by consensus whenever possible, and generally will not take a position if it is contrary to one of its members.
Click here
for a list of QQ members.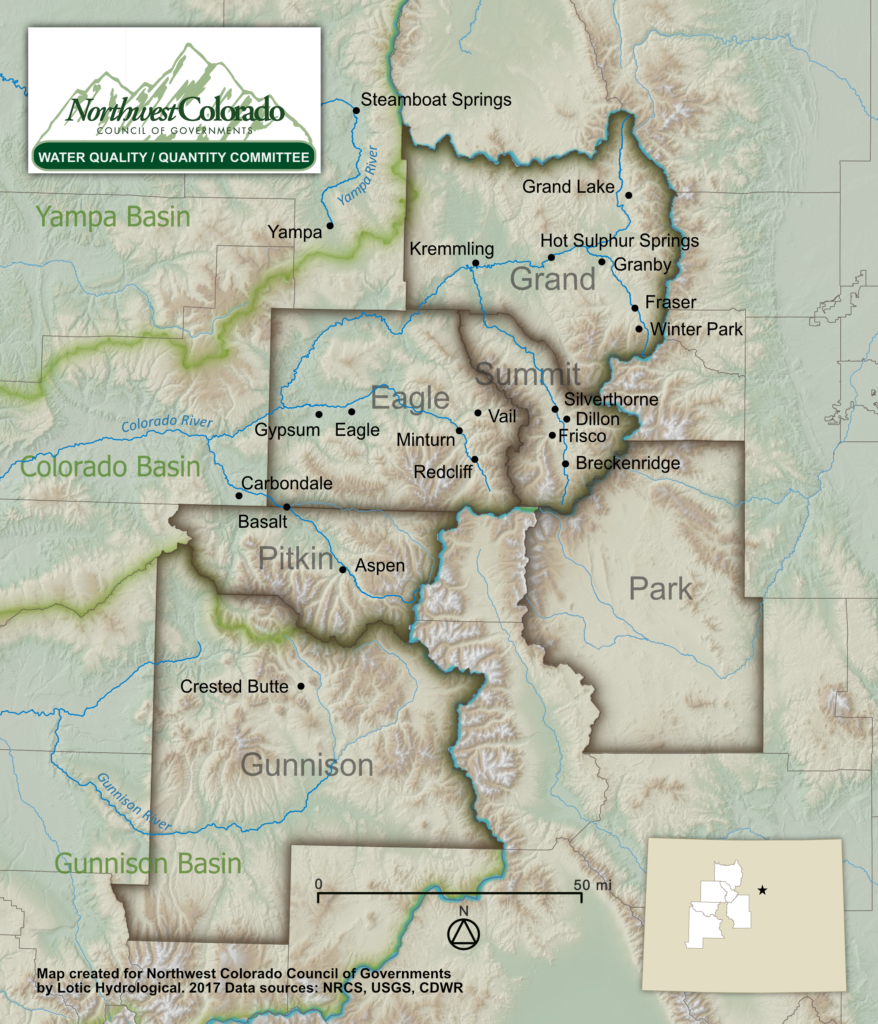 Leadership: 
QQ members elect a
Chair and Vice-Chair
to lead QQ and serve as day-to-day contact for contract staff, consultants and attorneys as necessary.
QQ Chair: Kathy Chandler-Henry, Eagle County Commissioner
QQ Vice-Chair:  Kris Manguso, Grand County Commissioner
     QQ Secretary:  April Long, City of Aspen Stormwater Manager
 Legal Defense Fund: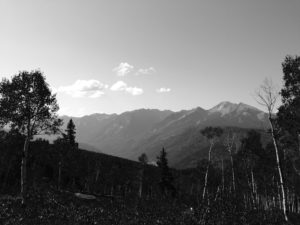 QQ maintains a legal defense fund to fund unanticipated professional services such as legal counsel, engineering consultation, or other experts to conduct work that goes beyond the annually-approved scope of services and budget. Challenges to land use authority, transmountain diversion proposals, state rulemaking proceedings, and other unanticipated legal actions may create the need for these increased professional services.  Expenditures from the Legal Defense Fund require QQ Board approval.
---
Useful links:
2003 Study: Upper Colorado River Basin Study, Phase II, Final Report (May 29, 2003)